A FIFA court this morning banned Sepp Blatter (79) and Michel Platini (60) for eight years from all football activity.
This was after finding them guilty of abusing their positions over a two million Swiss francs payment that was made to Platini in 2011.
Blatter, FIFA's president since 1998, was fined 50 000 Swiss francs. Platini was fined 80 000 Swiss francs.
Blatter and Platini, who had been the most powerful men in football, insisted that the payment had been legitimate following an oral contract.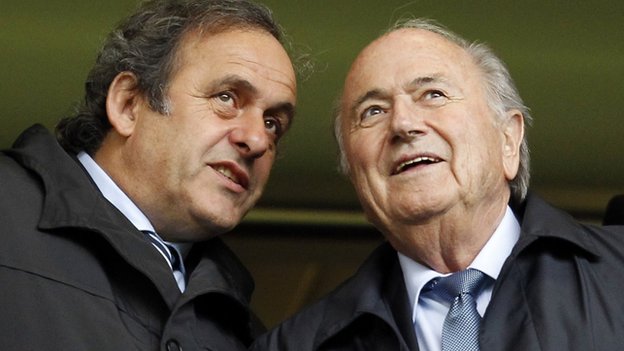 Sepp Blatter and Michel Platini Banned From Football For Eight Years By Fifa
But FIFA's judges said the "assertion of an oral agreement was determined as not convincing and was rejected by the chamber".
The statement by the court said both showed "abusive execution" of their powers.
Blatter's "actions did not show commitment to an ethical attitude, failing to respect all applicable laws and regulations as well as FIFA's regulatory framework," the court said.
In the case of Platini, the court said he "failed to act with complete credibility and integrity, showing unawareness of the importance of his duties".
For Blatter, the lengthy ban almost certainly marks the end of his career in football administration.
For Platini, the suspension has derailed his hopes of replacing Blatter at the top of world football's governing body, after having been the favourite to claim the post.
Appeals to an internal FIFA committee and the Court of Arbitration for Sport are still possible for both men.
Copyright © Africa 24 News.
All rights reserved.
Distributed by
Africa Metro
Global Media (
www.africametros.com
). To contact the copyright holder directly for corrections — or for permission to republish or make other authorized use of this material,
Click Here.
Africa 24 News publishes around multiple reports a day from more than
40 news organizations
and over
100 other institutions and individuals
, representing a diversity of positions on every topic. We publish news and views ranging from vigorous opponents of governments to government publications and spokespersons. Publishers named above each report are responsible for their own content, which Africa 24 News does not have the legal right to edit or correct.
Articles and commentaries that identify Africa 24 News as the publisher are
produced or
commissioned by Africa 24 News.
To address comments or complaints,
Please Contact Us.